[03.11.23 | 8:30am - 5:30pm]
See below for an exciting day of innovative talks!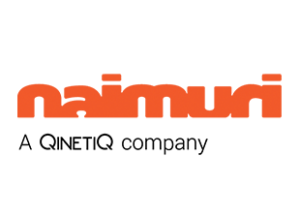 Download the agenda using the link below
Discover our lineup of thought and tech leaders. Click the images below to read more about this years talks.
Phininder Balaghan
Naimuri
Secure your spot!  Purchase your festival pass now and be a part of an unforgettable experience that promises to inspire, educate, and connect you with leading experts from Manchester's tech scene and beyond..
Explore our ticket options: 
3 Symphony Park, Manchester M1 7FS
Bruntwood SciTech is the UK's leading property developer dedicated to driving the growth of the science and technology sector. A 50:50 joint venture between Bruntwood and Legal & General, Bruntwood SciTech provides high quality office and laboratory space and tailored business support, offering unrivalled access to finance, talent and markets, and an extensive clinical, academic and public partner network. Home to a community of the region's most disruptive and fast-growth tech businesses, Circle Square is Manchester's newest neighbourhood based in the heart of Manchester's Innovation District, providing a range of state-of-the art flexible workspace and interesting places to eat, drink and shop. 
Our evening social offers the perfect setting to forge new connections, exchange insights, and build valuable relationships within the tech community. With a vibrant atmosphere, delicious refreshments, and opportunities to engage with industry leaders, entrepreneurs, and like-minded enthusiasts, this evening social is the ideal platform to relax, unwind, and expand your professional network.
Join us for an evening of networking and drinks  straight after the conference at:
No 1, Circle Square3 Symphony Park, Manchester M1 7FS