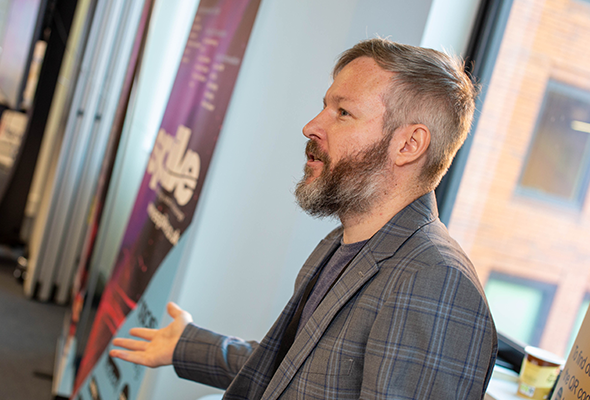 From panels to presentations, we have over 100 speaking opportunities across 20 different tech topics at this years festival. Whether you're a seasoned speaker or its your first time, we are looking for a diverse range of speakers to bring our festival to life.
Our call for papers open soon and we recommend signing up to our newsletter ready for when we announce next years dates!
This year we want to hear from talks in the below areas:
Additional topics include: 
AI, AR/VR, Crypto & Blockchain, Digital Transformation, Ecommerce, FinTech, INfoSec, Innovation, Machine Learning, Mobile, Recruitment & Talent, Retail and Sustainability.
To apply we ask for:
The proposed title for your talk
Description of your talk. This should be between 800-1000 characters long (roughly 200 words)
Talk categories. Select three categories that your talk applies to, we will use these to ensure you are placed in the right track in the festival if your talk is selected
A biography. This should be between 500-700 characters and outline your past speaking experience and relevant career highlights
Whether you are happy to sit on a panel. This will not go against you in the evaluation process, it simply helps us to plan the festival!
We will also ask for your personal details including Name, Email, Job Title (Speaker tagline), and the company you work for. These will be used to process your application and your email address will not be shared outside of Manchester Tech Festival.
Most frequent questions and answers
Our judging panel is made up of industry professionals from both our sponsors and organising board. Our strict process ensures that all of our judging panel members remain impartial throughout the process and their expertise ensure we have the best talks throughout the festival.