Community is at the Heart of Manchester Tech festival
Throughout the year we host a calendar of social events giving our community the opportunity to connect, learn and be inspired.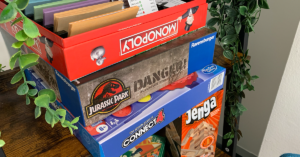 19th January 2023
DiSH MCR
Join our alternative relaxed social – games night! Grab some snacks and take part in a bit of friendly competition!
Read More »
We love our sponsors and we love finding special ways to say thank you. From invite only cocktail hours, to three course dinners, to senior thought-leader round tables, to co-creating bespoke lead up events. The pre-October excitement is just as vibrant as the week itself. Find out more about becoming a sponsor: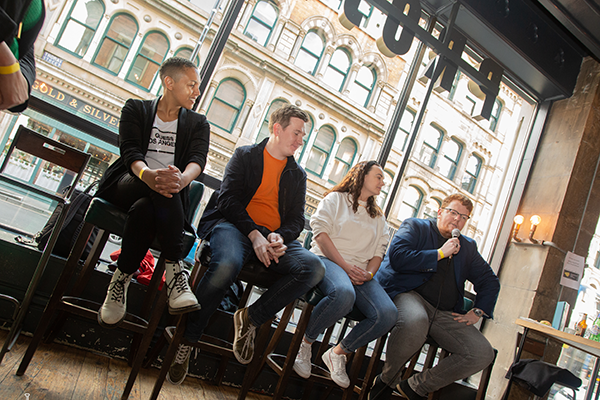 Manchester Tech Festival is a truly immersive and year long experience. From our new monthly games nights to our Netwalking meet-ups and MTF Mixers we have over 40+ events planned in the lead up to this years festival. 
Join our Meetup group to keep up to date and get notifications when new events are added!
Community and collaboration is the key to tackling loneliness and isolation. MTF hosts a monthly games night. We play everything from Monopoly to charades & pictionary, even the odd quiz with prizes. This is especially welcoming to Neurodivergent folks or those who experience anxiety or depression. 
We've been bringing diverse folks in tech together for the past decade via grass roots, practitioner focused meet ups. We'll be creating regular spaces throughout the year for 150+ techies to meet, network and share learning. This is our bread and butter and we love it!
Fancy some fresh air? Manchester is steeped in beautiful scenery. Whether we're exploring the rolling hills and reservoirs of our local nature reserves, or uncovering Manchester's past on one of our inner-city history walks, we'll get your mind cleared and stomachs full. We'll walk, talk and lunch with our like-minded peers as we enjoy the sights, then network at a pub lunch afterwards.